Parents/ Guardian : All Student Lunch Account balances need to be paid in full before the last day of school on Thursday May 11 , 2023 . Lunch money can be turned in at any of the school sites or at central office. Thank you and Have a Great Summer!!
Pocola Public Schools will be Virtual Friday February 3rd
Pocola Public Schools will be Virtual on Tuesday, January 31st
Pocola school will be Virtual Thursday January 26th
Pocola schools will have a snow day Wednesday January 25th
With an uncertain timeline of hazardous weather moving in, Pocola Schools will be virtual on Tuesday, January 24th
Congratulations to the varsity cheer squad for receiving the Academic Achievement Award. This certificate was awarded for the team achieving a cumulative grade point average of 3.25 or higher. Great job ladies on your hard work in the classroom and cheering on our teams.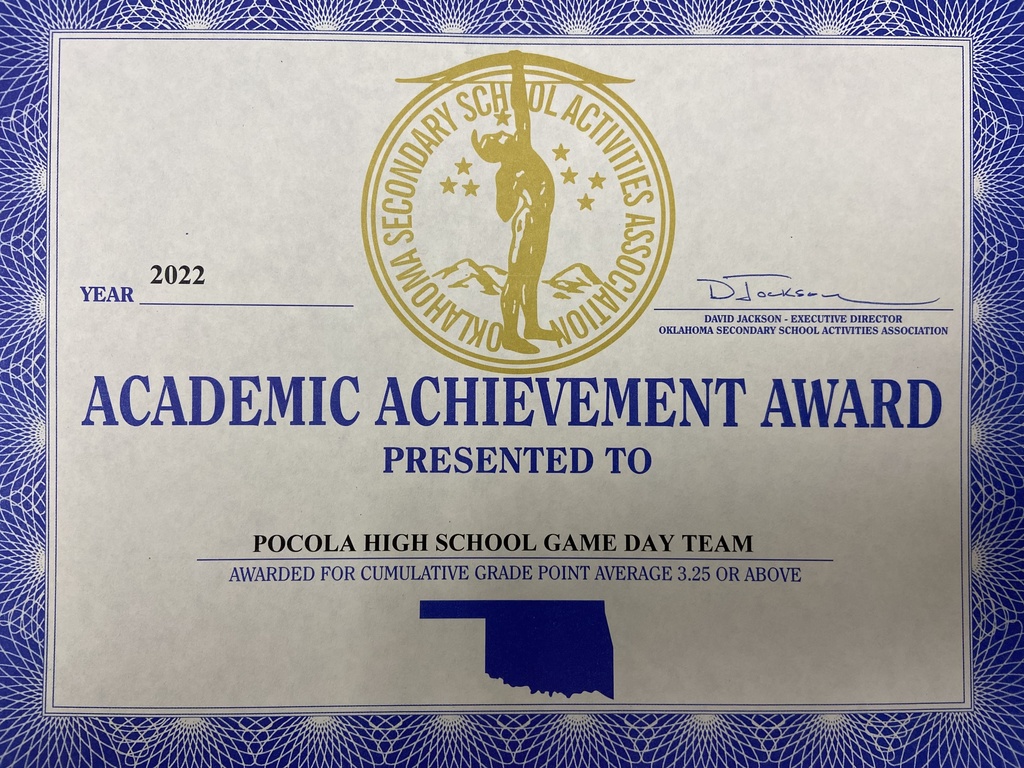 Thursday, November 10 at 10:00 a.m. will be our Veteran's Day assembly in the high school gymnasium. If you are a veteran would like to attend we will have special seating for you as our special guest.

There will be a free flu shot clinic Wednesday November 9th at 10 am at Pocola Middle School for all students. For an elementary student to receive a flu vaccination, they must be checked out by a parent or guardian and transport them to the middle school. Each student must have a parent waiver form to receive the vaccine. The waiver form and additional information will be sent home. Thank you.
High School Student Council took the cans they have been collecting and filled the local blessing box. So proud of our students!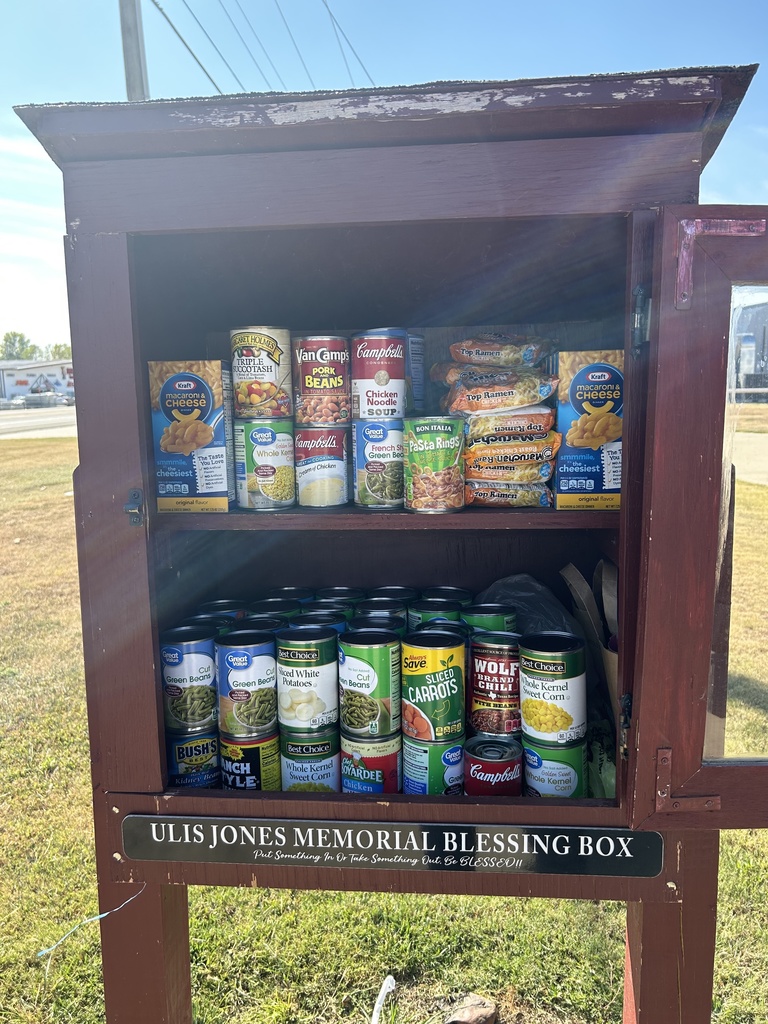 The high school student council officers attended the District Student Council Convention today in Panama. It was a great experience for our students. There was also a canned food competition and Pocola won by nearly 100 cans. These cans will benefit several in our community. Thank you to Mrs. Barnes for your leadership.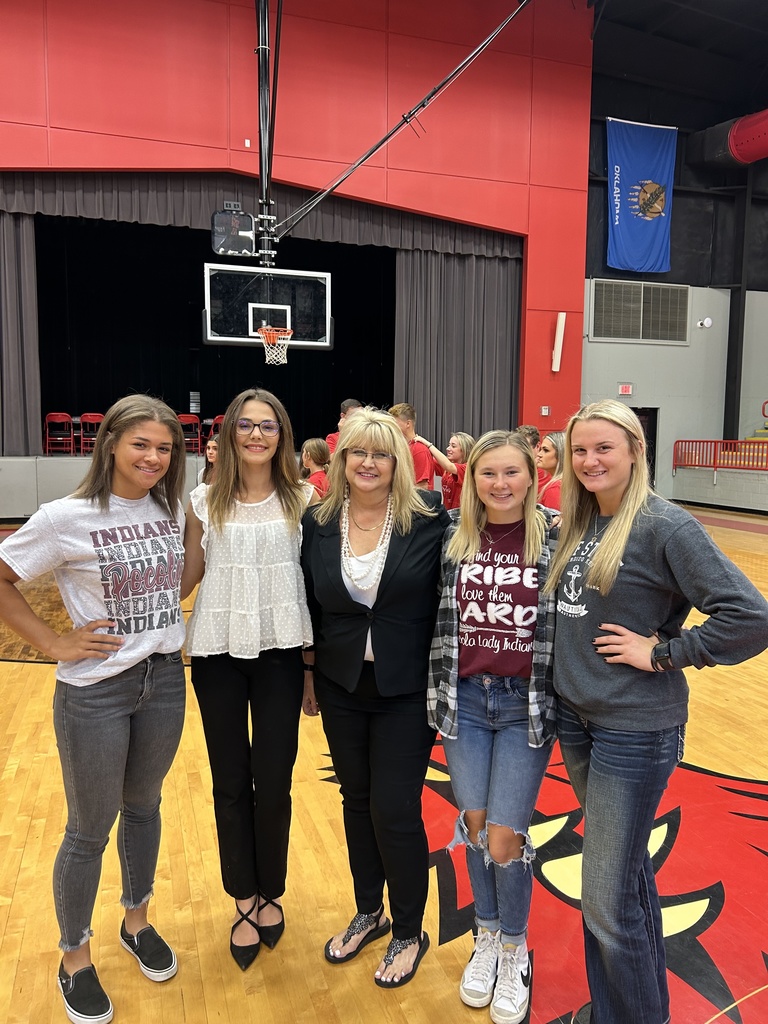 Public Meetings for Title I, Title IIA, Title IV and RLIS Programs, ARP-ESSER, Johnson O'Malley, and Title VI Indian Education are scheduled for September 8, 2022 beginning at 3:45 p.m. Everyone is invited to attend.
Pocola will have a snow day on Friday February 25th

Fall Picture Day will be October15 for PK-11th. We will also be doing Senior Pictures on that day as well. There is a $20 sitting fee for Seniors. It will be due at the time of the pictures. Sports pictures will all be made up on October 22. Forms will be going home with the students early next week.

11th Grade Parents and Guardians: the following note will be sent home with your students today. If you have any input, please take the survey here:
https://forms.gle/uURu9H1Nrxv1f1Y97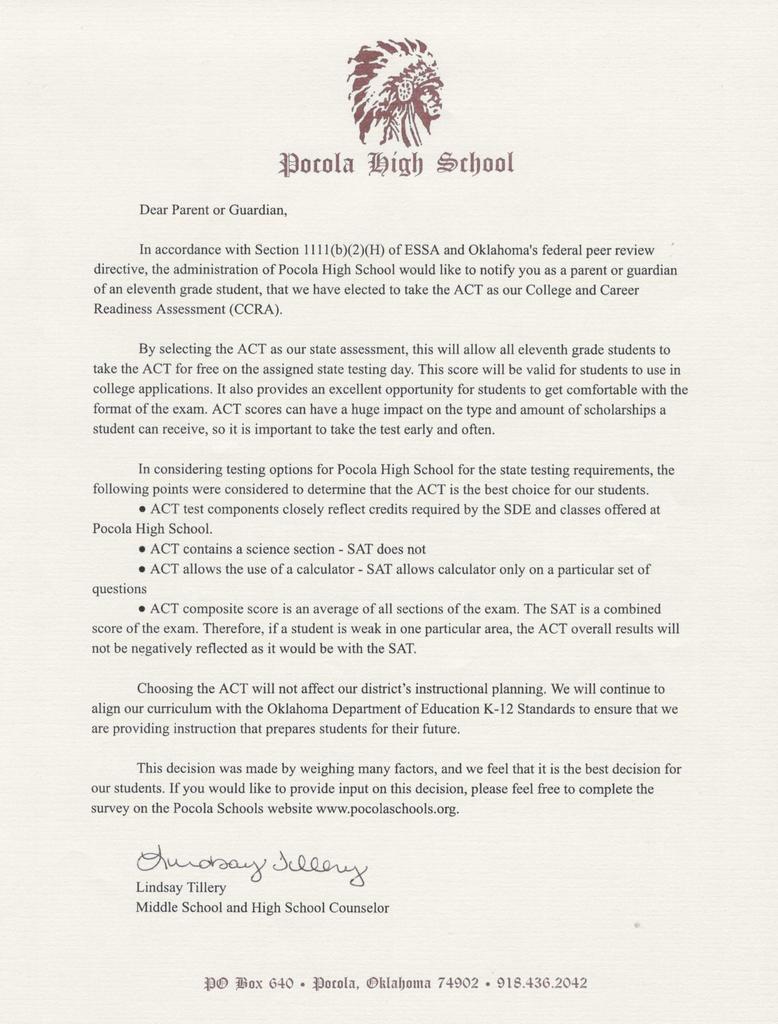 Due to the scheduled Virtual Day on 9/4, Fall Picture Day has been rescheduled to 9/2. Senior Panel Pictures, Softball, Middle School Football, and Middle School Cheer pictures will also take place on 9/2.

2020-2021 School Picture Schedule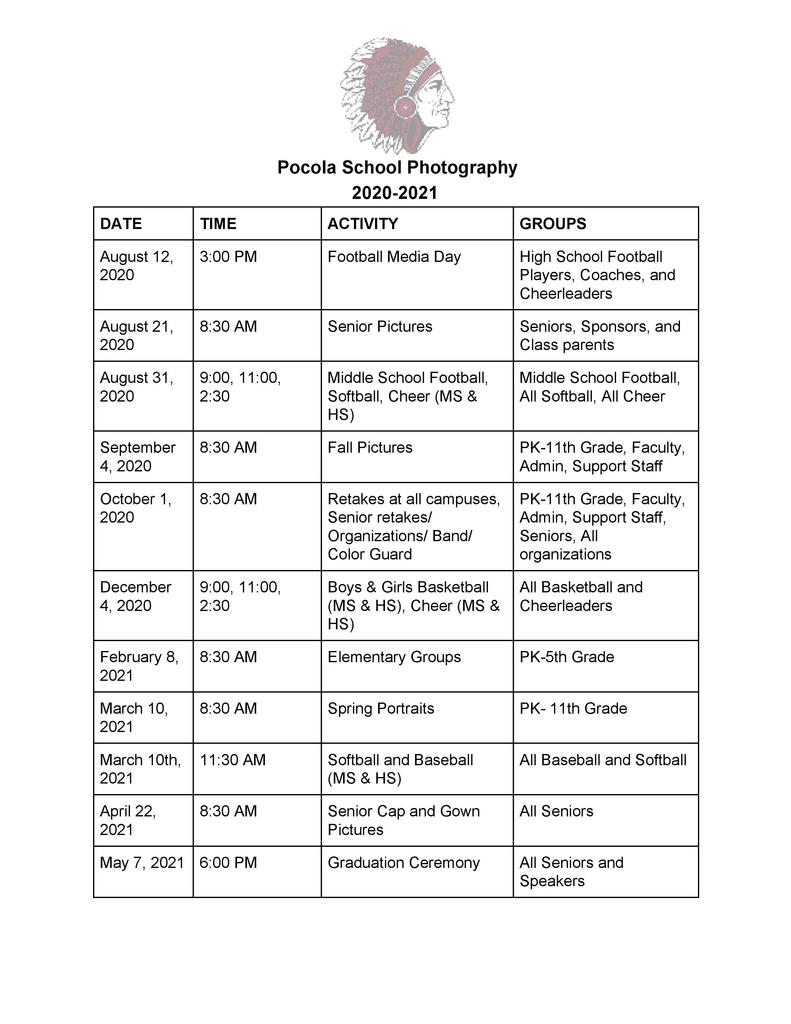 Please seen the News about a Pocola Public Schools Survey. Thanks
Please see the Cap & Gown Picture Schedule Form listed under Parent Resources or Our Students

Pocola Elementary 5th Grade Fundraiser t-shirt order pickup for this week has been moved to Thursday, April 23rd from 11 AM - 6 PM at Pocola Elementary, due to the severe weather forecast for Wednesday. Thank you for your support and understanding!