Public Meetings for Title I, Title IIA, Title IV and RLIS Programs, ARP-ESSER, Johnson O'Malley, and Title VI Indian Education are scheduled for September 8, 2022 beginning at 3:45 p.m. Everyone is invited to attend.
Pocola will have a snow day on Friday February 25th

Fall Picture Day will be October15 for PK-11th. We will also be doing Senior Pictures on that day as well. There is a $20 sitting fee for Seniors. It will be due at the time of the pictures. Sports pictures will all be made up on October 22. Forms will be going home with the students early next week.

11th Grade Parents and Guardians: the following note will be sent home with your students today. If you have any input, please take the survey here:
https://forms.gle/uURu9H1Nrxv1f1Y97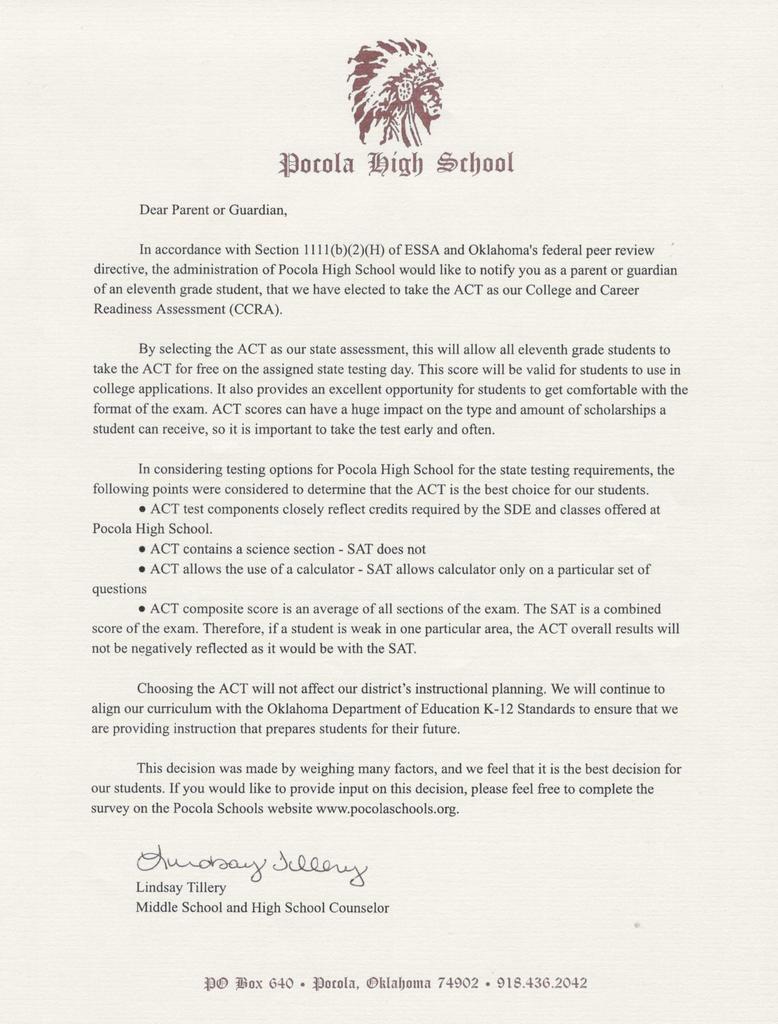 Due to the scheduled Virtual Day on 9/4, Fall Picture Day has been rescheduled to 9/2. Senior Panel Pictures, Softball, Middle School Football, and Middle School Cheer pictures will also take place on 9/2.

2020-2021 School Picture Schedule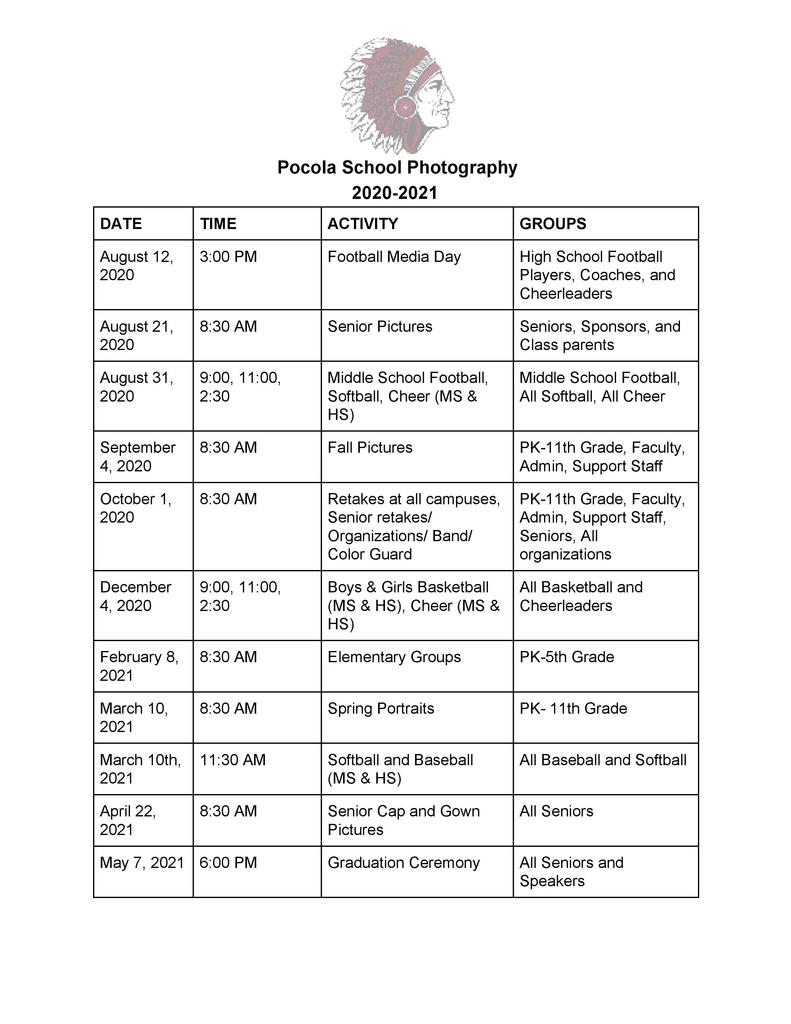 Please seen the News about a Pocola Public Schools Survey. Thanks
Please see the Cap & Gown Picture Schedule Form listed under Parent Resources or Our Students

Pocola Elementary 5th Grade Fundraiser t-shirt order pickup for this week has been moved to Thursday, April 23rd from 11 AM - 6 PM at Pocola Elementary, due to the severe weather forecast for Wednesday. Thank you for your support and understanding!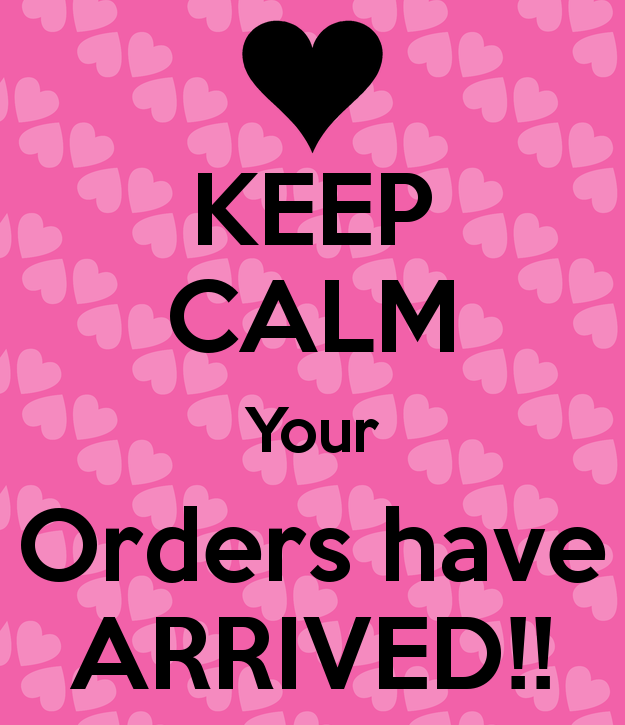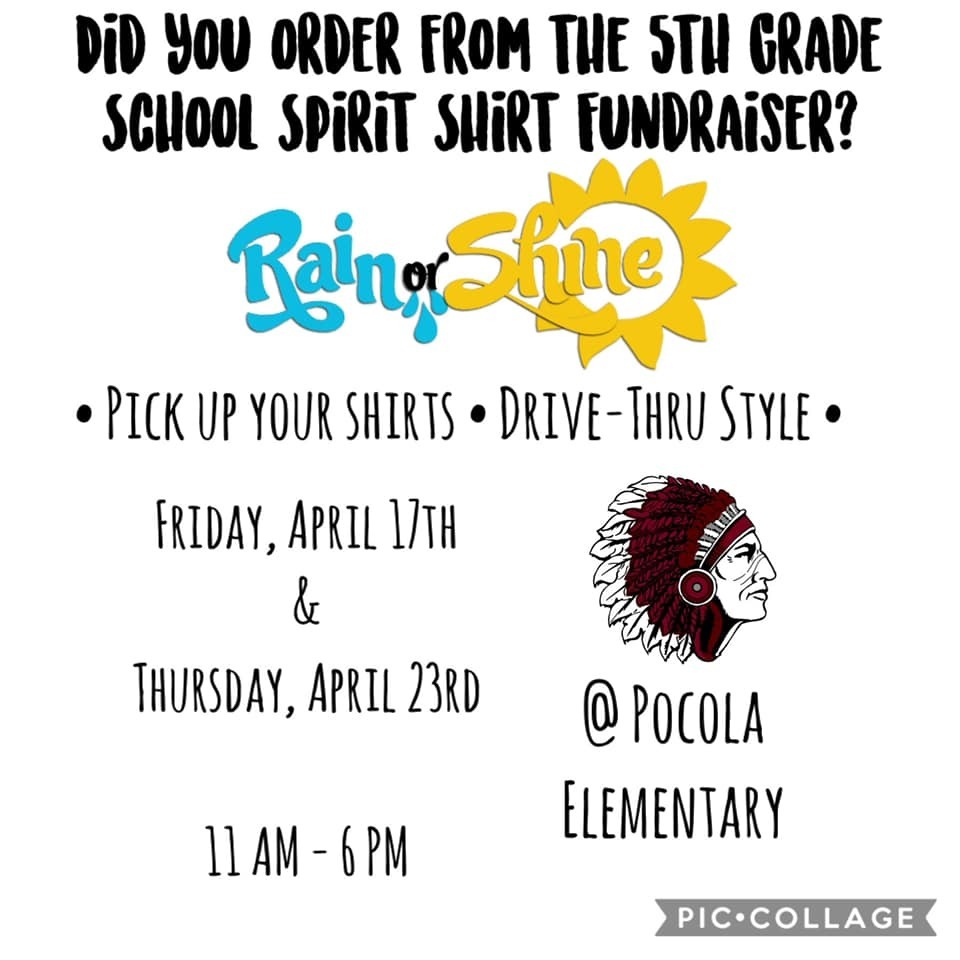 If you would like to buy a yearbook, I have added a coupon code to save $15! I will run this code until school is out. To purchase go to
www.yearbookforever.com
and use the code YB20 at checkout. Thank you so much for supporting our yearbook program!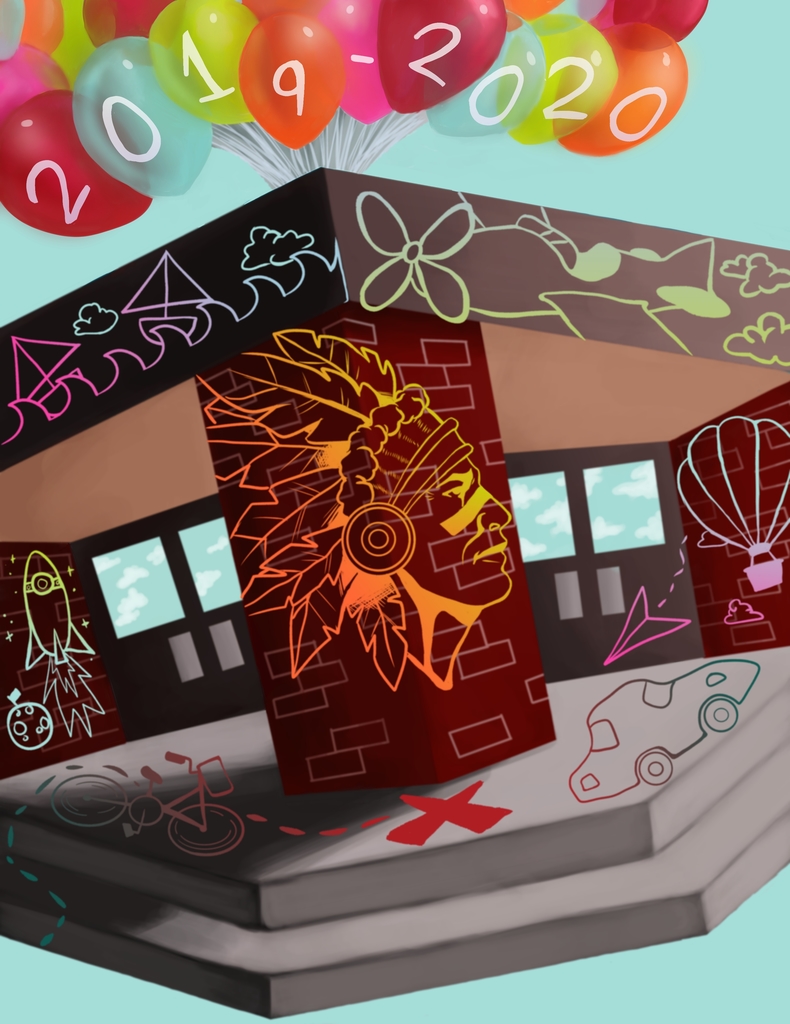 Please see Parent Resources for the latest information.

The 2020 Pocola Elementary Science Fair is tonight from 5-6:30, in the Elementary Cafeteria, with awards at approximately 6 PM. Come see all the fun science projects 5th Graders have created! These little Indians worked very hard and I'm so proud of them and you will be too!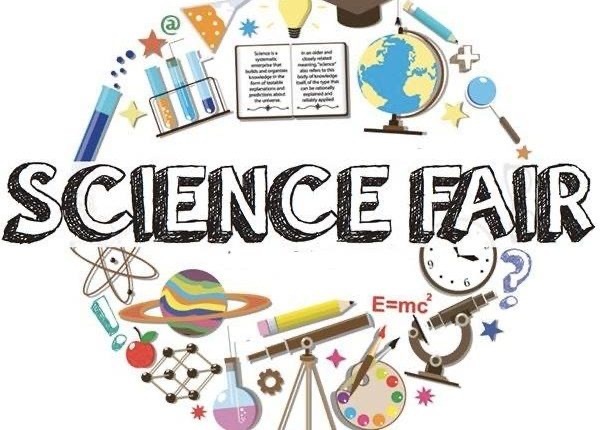 Track interest meeting will be next Wednesday, January 29th, at 1:30 in the HS Lobby. Parents are welcome to attend.

Cram sessions for National ACT will be held on Monday (12/9) and Thursday (12/12) of next week. 3:30-5:30

Basketball and Cheer pictures are December 5th. Coaches will be passing out the order forms.

Save money on Senior Ads and Yearbooks! Go to
www.yearbookforever.com
Use code Ads20 to save 10% on senior ads and business ads. Use code NOVEMBER19 to save $5 on a yearbook.

ATTENTION: 10TH, 11TH, 12TH Grades Chad Cargill will be presenting an ACT Prep Workshop at CASC-Sallisaw, on Tuesday, October 8, 2019. See more information in the News
The sign up for the Girl Scouts will be at Pocola Elementary tonight at 6pm. Tuesday, September, 10 2019.

Fall Picture Day will be September 3rd.