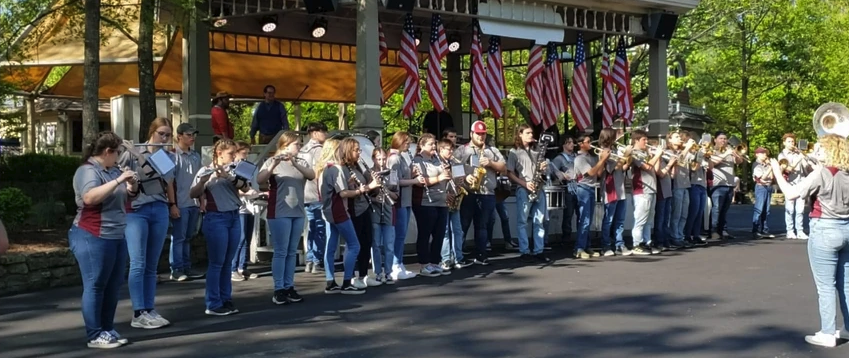 The program consists of a beginner band (middle school) and the High School Band (8th-12th grade). Also, our color guard performs with the bands throughout the year at games, contests, and performances.

Last year was an amazing year for the bands, and we are excited to start working on our 2023 Marching Band Show.
This page will be updated often with upcoming events, information for students, parents, and our community, as well as results, photos, videos, and much more. I want to thank you for taking an interest in our program!
Please follow us on our social media pages, and I look forward to seeing you at our next event.